Welcome to the Nordic Fire & Safety Days August 17th and 18th 2017
Dear all,
thank you for your active participation in the Nordic Fire & Safety Days 2017! We enjoyed two days with 62 presentations together with 165 delegates. Our work demonstrates a significant scientific depth and societal relevance. The conference is a response to the extensive interest in the areas of fire and safety engineering in the Nordic countries in the past decades. NFSD2017 keynote lectures dealt with challenges concerning fire safe furniture and measures to account for the intervention of the fire brigade in fire safety engineering.
Thanks to the sponsors for supporting the conference and the participation of the studetns as well as the master thesis award.
This years Nordic Fire & Safety Days was organized by RISE Research Institutes of Sweden in collaboration with and the Technical University of Denmark, Lund University, Aalto University, Luleå University, Norwegian University of Science and Technology, University of Stavanger University College Haugesund and Iceland University as well as VTT Technical Research Centre of Finland Ltd and the Danish Institute of Fire and Security Technology.
It was great to seeing you in Copenhagen at the campus of Aalborg University.
Download the book of abstracts.
Anne Dederichs (RISE, DTU) and Lars Schiøtt Sørensen (DTU) on behalf of the NFSD consortium.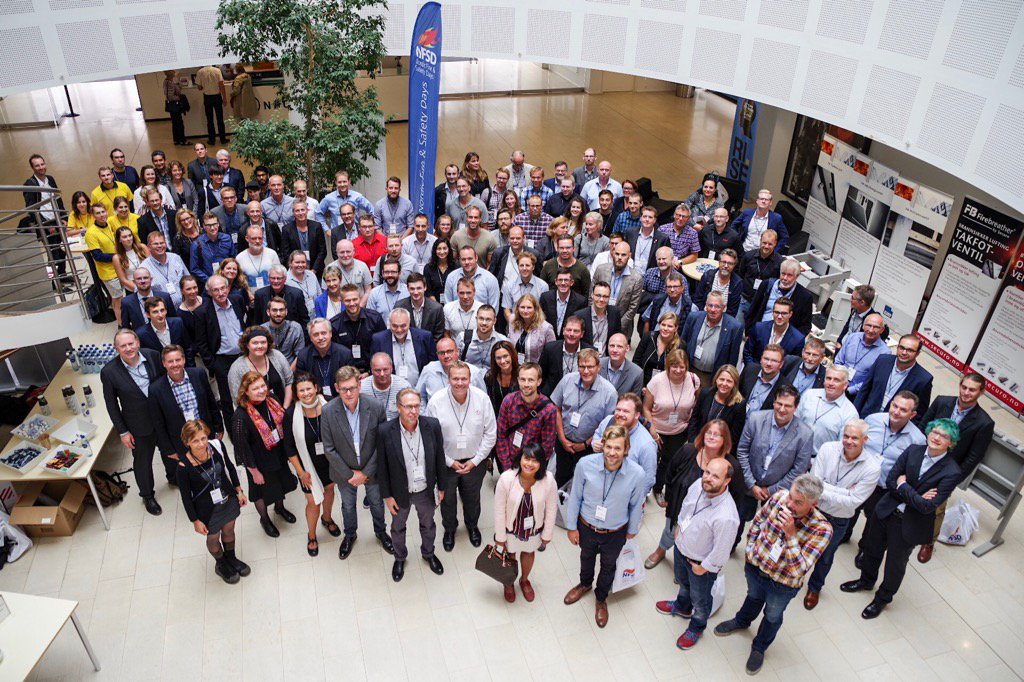 Delegates from the NFSD2017.
If you want to be added to the maillist in order to receive information on the NFSD, please send a e-mail.